01 November, 2018
Condev Construction announced as 11th on the list of Gold Coast Top Companies
11. Condev Construction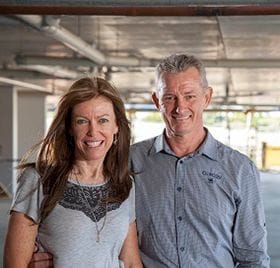 Established: 2002
Staff: 90
Condev Constructions has adapted to market changes over the last financial year with a concerted effort to strengthen its position in the design and construct sector.
As a result, it has already secured more than $200 million in forward work for FY19.
Condev is focused on mid-tier retail, industrial, multi-level residential, aged-care, education, government, community and environmental projects. It recently diversified into the commercial sector with the Gold Coast 2018 Commonwealth Games head office renovations.
In the past year, Condev has also completed the new multimillion-dollar James Frizelle dealership in Springwood, the high-tech state-of-the-art Harbour Quays Aged Care facility, as well as several award-winning multi-unit and residential constructions.
Education and government have been strong contributors with Condev completing eight projects in this space and establishing a significant pipeline for next year.
Condev also has launched a philanthropic arm, Condev Cares, a registered public ancillary fund that plans to donate more than $200,000 to various causes in its first year.
Condev has instituted an advisory board to manage its expansion and has adopted real-time project management and financial management software to optimise internal and external business tracking and accountability.
Key to the business' success is a focus on enriching people, something founders Steve and Tracy Marais have imbued in its culture.
"Ultimately, success is providing successful outcomes for people, whether they are key stakeholders, subcontractors or our own staff," says Steve Marais.
"Condev's accomplishment is a matter of understanding the market, having a vision of our place within it, and also having commitment to the right ethos to make things happen."